The Sonja Haynes Stone Center for Black Culture and History is housed in a tri-level, 44,500-square-foot building nestled in Coker Woods adjacent to the Bell Tower.
The building stands as one of the most significant accomplishments of the University community, who, at the urging of a coalition of students, agreed to build and support the Center under the Office of the Provost.
The building houses the staff of the Stone Center, seminar rooms, classrooms, a 10,000-volume lending library, a computer classroom, an art gallery and museum, a 360-seat auditorium, a multipurpose room, a dance studio, several office suites, single offices and space for visiting scholars/artists. In 1993, the University's Board of Trustees approved the site for the Center and assured the campus community it would be integrated into the master construction plan for the University and serve as a resource for the entire campus. Designed by the award-winning architectural firm the Freelon Group and built by Clancy and Theys Construction firm, more than 95 percent of the Center's cost of over $9 million was met through private gifts.
All costs for the building were funded with private gifts from more than 1,500 donors. UNC provided instructional technology in the building's six classrooms.
Reserve a Room
Thank you for expressing an interest in using facilities in the Sonja Haynes Stone Center for Black Culture and History (Stone Center) at The University of North Carolina at Chapel Hill (UNC). To reserve facility space, download, read, and complete the room reservation form. The form explains Stone Center's policy regarding reservations, public safety needs, food service, and room arrangements. If you require additional information, please do not hesitate to contact us at 919-962-9001. We look forward to working with you and hope you will have a successful event at the Stone Center. 
Download a Stone Center Room Reservation Form
Alcoholic Beverage Request Form
Review details about the equipment and seating capacity for each room on the IT Services website.
Room Reservation Rates 
These fees will be assessed to University and non-University organizations and for those using the Stone Center after 5:00 pm. Fees are reduced but still applicable for reservations before 5:00 pm.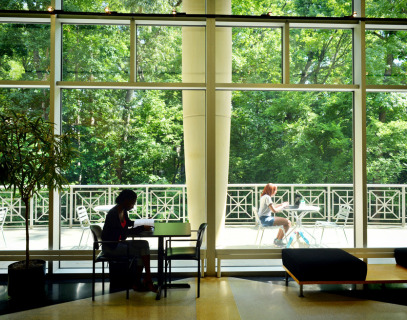 Stone Center
Library | Stone Center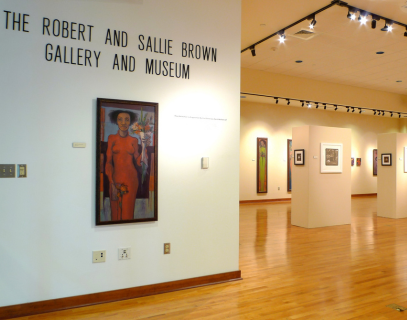 Brown Gallery | Stone Center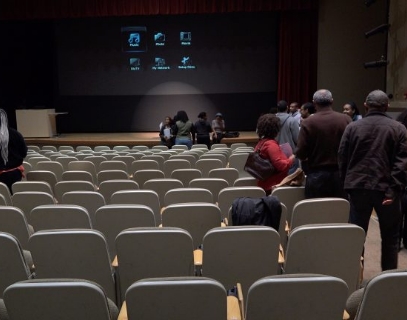 Auditorium | Stone Center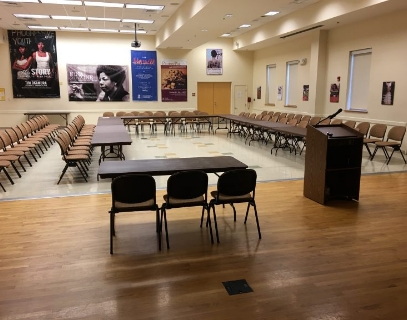 Hitchcock Multipurpose Room | Stone Center