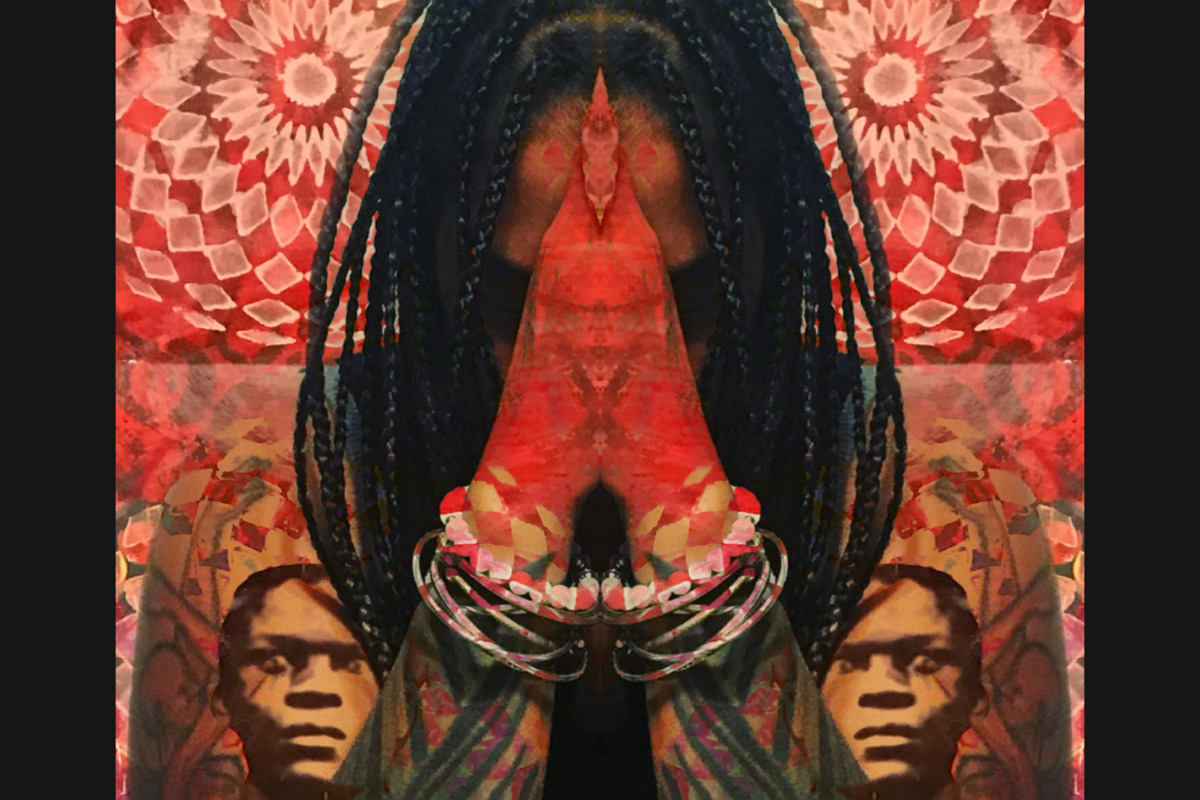 Mixed media artist Anike Robinson will bring her imaginative Gri Gris Gurlz exhibition to the Stone Center's Robert and Sallie Brown Gallery and Museum during Fall 2022.
Robinson is a Washington, D.C., area based artist who has been described as an 'image hunter' who delves deeply into Black cultures and histories across time and geographies.
Her work is notable for its simultaneous engagements across Black communities spread across the world, all engaged in different conversations about home, memory, ritual, representation and gender. Robinson has described her creative process as a practice of 'conjure', that invites conversations between artists, activists inasmuch as they are two sides of the same coin.
In her Artist's Statement, she says:
Gris Gris Gurlz is a collection of dolls, textiles, objects, prints, sound and film all designed to tell the stories of men, women and children who escaped the death camps of the South for the autonomy of Maroon Societies. The historical-source material for this series is based on genealogical research of my family, myth, historical primary sources and my own fiction
Robinson's Gris Gris Gurlz is organized by the Stone Center under the guidance of guest curator and founding member of the Stone Center's Art
Committee Arturo Lindsay. Lindsay is Professor Emeritus and former Chair of the Department of Art and Art History at Spelman College in Atlanta.
In addition to her role as a working artist, Robinson is also the founder/teacher of the nonprofit Books to Brushes. This arts education program encourages students to engage with social justice issues via readings, films and other materials to promote literacy and critical thinking skills.
This nonprofit has partnered with Africa Access, Howard University, MCPS Excel Beyond the Bell after school program and other local education projects. Her work with Books to Brushes serve as a natural extension of her long career as an educator working in the area of the humanities and curriculum development for K-12.
Robinson is a 1993 History graduate of Spelman College and holds M.A. from Johns Hopkins School of Education. She is currently completing an M.A. in the Maryland Institute College of Arts MFAST Program.
Robinson's Gris Gris Gurlz will open on September 22 at 6:30pm, with Gallery Talk by the artist and an artist reception. The exhibition will run through the Fall term and closes on December 10.
The Stone Center uses a Guide By Cell system that allows visitors to hear the artist speak about the exhibition and the individual pieces that make up the show. For information about the show and Gallery Hours, please call 919-962-9001.